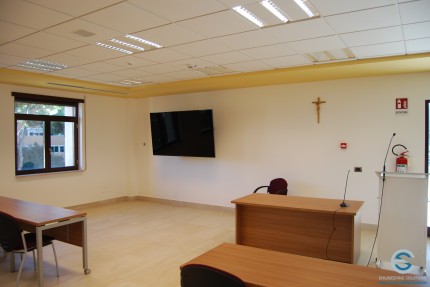 At the foot of the Gianicolo and few steps from St. Peter since 1953 there is the Pontificial North American College, the pontificial university where young seminarists study to become priest. It is here that Engineering Solutions had the privilege to realize six different interactive classrooms in the new college wing.
The new space, that count 3500qm on 10 different levels, was created to meet the needs of the growing seminarists community and to better organize the spiritual education.
The work focus of these six classrooms was to put technology at service of this particular education introducing original technological support without transforming the spirituality of the place. Thanks to the synergy between architecture, educational needs and technological responses it was possible to get an unique result, increasing efficiency and availability.